Menú degustación
An unforgettable experience
COLD MAIN COURSES
Warak-Inab
Grape leaf rolls stuffed with rice, tomato and parsley, cooked with lemon and olive oil.
Tabbouleh
Salad of chopped parsley, tomato, fresh mint, onion, ground wheat.
Muhamarah
Seasoned with lemon and olive oil. Roasted red peppers, chopped with walnuts, seasoned with pomegranate essence and olive oil.
HOT MAIN COURSES
Hommos with Meat
Kebbeh
Croquettes made with wheat dough stuffed with chopped lamb and pine nuts.
Fatayer Sabanikh
Lebanese pie stuffed with spinach seasoned with lemon, olive oil and Summak.
SECOND COURSES
Couscous of meat or chicken
Wheat semolina with vegetables.

Carrot, turnip, zucchini, pumpkin, raisins.

Chickpeas, onion and fresh coriander.
Vegetarian (8 rations - 2p)
Mix (10 rations - 4p)
Hommos with Meat, Moutabal, Tabbouleh, Warak-Inab, Falafel, Fatayer Sambousek, Muhamarah, Fatayer Jabneh, Kebbeh, Arayes of Meat and Bread.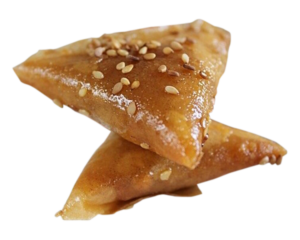 RECOMMENDED - (VAT Included)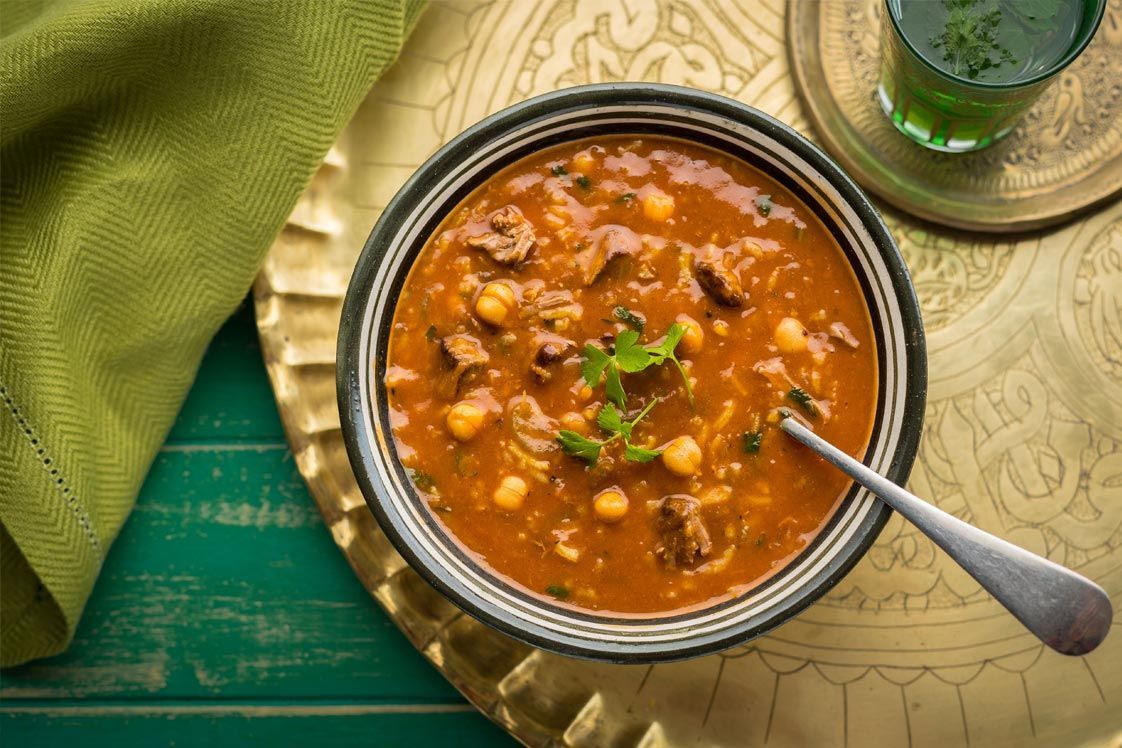 Harira
---
Harira is a famous Moroccan soup that's especially popular in Ramadan. This classic recipe uses fresh tomatoes, chickpeas, and lentils.
6.50€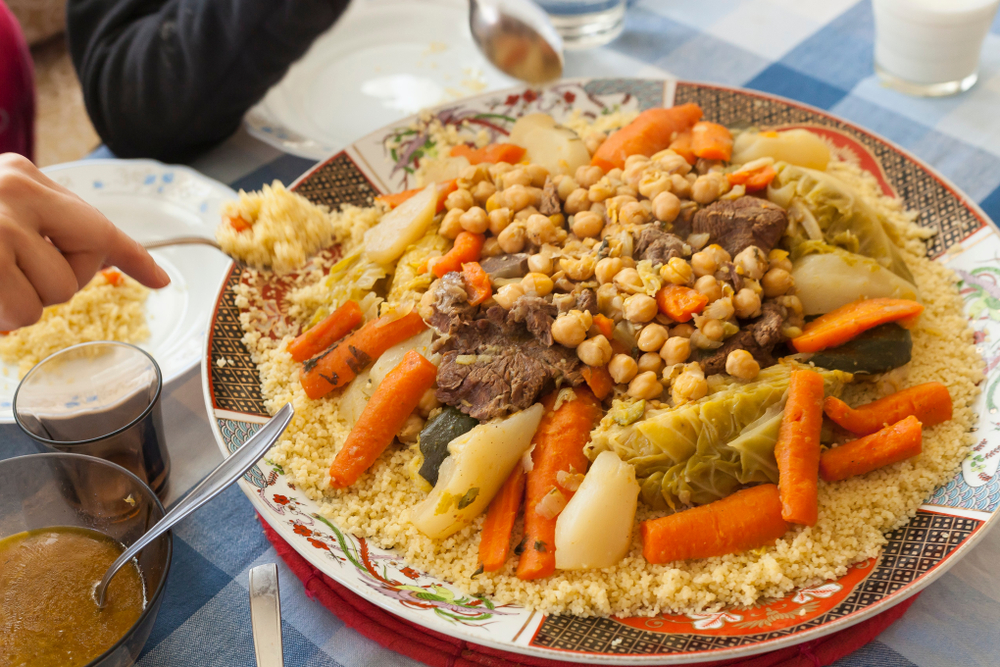 Couscous
---
A flavorful, hearty Moroccan Couscous dish that's packed with roasted vegetables, chickpeas, chicken, meat and almonds.
17.00€
Tabbouleh
---
Tabule is a very refreshing and simple Lebanese salad. This version is made with quinoa.
7.50€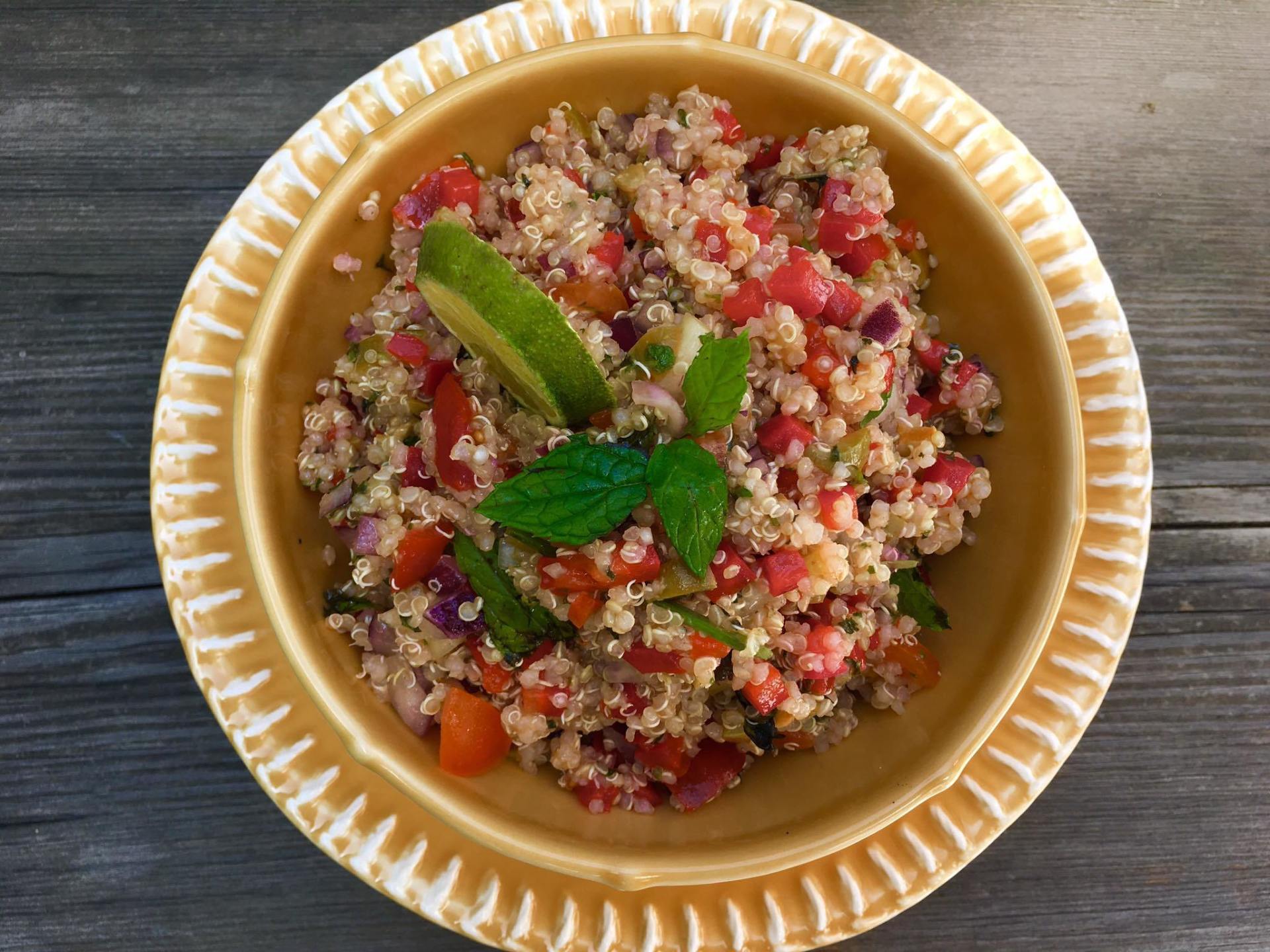 Tajine Ternera
---
The traditional Moroccan dish consisting of meat, fruit, vegetables, and spices that are cooked together very slowly.
14.50€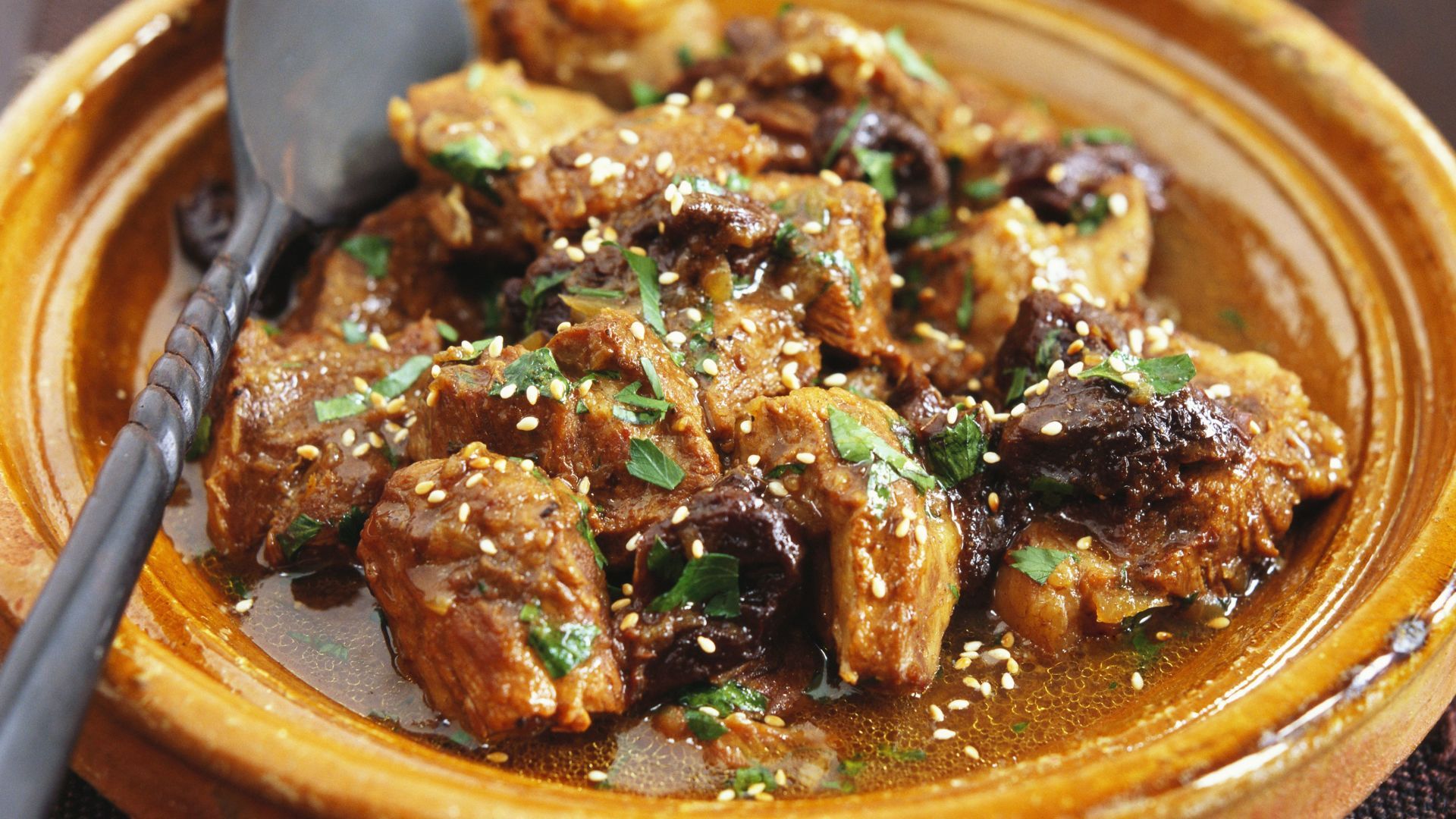 ESSENTIAL - (VAT Included)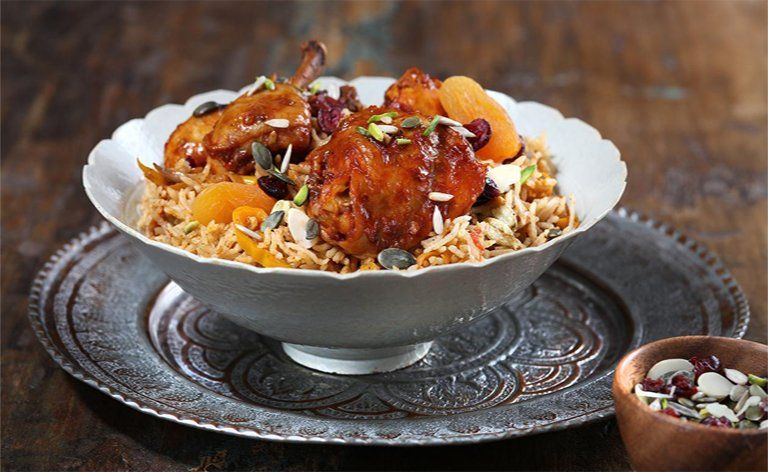 Kabsa Cordero